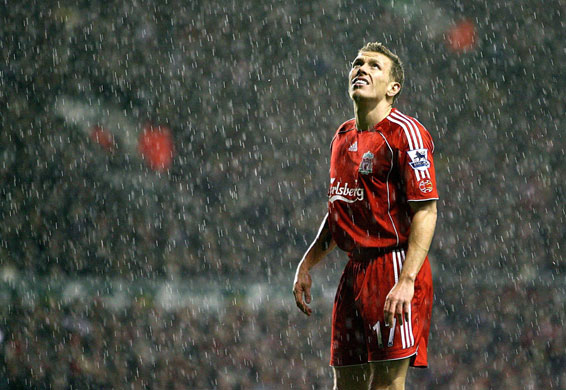 Will Bellamy start?
Liverpool make a second trip to the Britannia Stadium on Wednesday night for their latest Carling Cup tie. After shots galore at the Stoke goal earlier this season, Liverpool failed to come away victorious with Stoke taking all three points.
Liverpool are lucky enough not to have any injuries to worry about and Lucas is also available again after being suspended for the
Norwich
game. For Stoke there are doubts hanging over Pennant and Woodgate. Higginbotham, back from a long term injury though is predicted to start to help get some game time under his belt.
The last time Liverpool met Stoke in the League Cup was in 2000. The Reds put eight goals past a stunned Stoke side with
Robbie Fowler
getting a hat trick in the process.
After the last Carling Cup game against Brighton, it was clear to see manager Kenny Dalglish was not going to take this competition lightly. Most big clubs at these stages like to play their fringe players but the King had no intentions of doing this at all. His point was made clear when Pepe Reina, a man who during the Rafa years always saw a rest in the League Cup was chosen to start by Dalglish.
Stoke as we know is a tough place to go and after their 1-0 win in September they will be brimming with confidence. It could have been an easier tie for Liverpool, most certainly but I'd like to think we have learnt our lesson.
After missed chances at the
Britannia
and more recently against Norwich and Manchester United being the story of the game for the Reds, I'd assume and hope that on the training pitch this week, Steve Clarke and Co have been working on how to convert those chances into valuable goals.
My prediction for tomorrow is a 2-1 win for Liverpool, I'm not 100% confident i must admit but I'm hoping that the change of situation in an exciting cup game will be enough for us to edge it on Wednesday night.