Liverpool Lose 3-0 At Etihad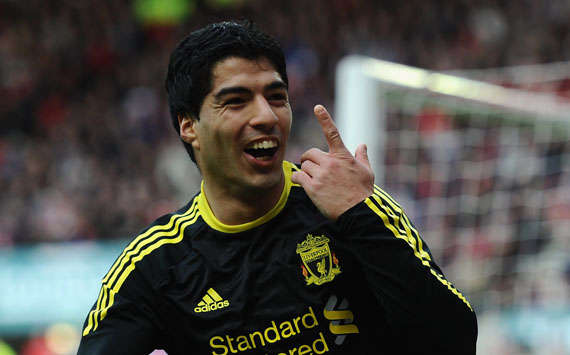 Suarez begins his 8 match ban...
Manchester City put three goals past Liverpool on Tuesday night despite the away side retaining a lot of possession. A goalkeeping mishap and a dubious penalty helped City on their way but despite this, Liverpool still couldn't find a goal to put the pressure on Mancini's side.
Andy Carroll made the start for Liverpool with the likes of Craig Bellamy, Steven Gerrard and Maxi Rodriguez on the bench.
Manchester City were gifted their first goal just before the ten minute mark. A shot from outside the penalty area by Sergio Aguero should have been dealt with by the experienced Pepe Reina but unfortunately the Spaniard allowed the shot to go underneath him and into the back of the net.
It was a rare mistake from Pepe Reina but Liverpool didn't let it knock them. Possession in the middle of the park for Liverpool was top notch but the lack of flair in front of goal was clear. Dirk Kuyt and Stewart Downing saw some chances but there was no creativity.
The possession gained to get into the area was wasted time after time and Liverpool's need for a natural goalscorer was made even more clear. Andy Carroll, the man up front i feel had an ok game due to a decreased amount of service from the flanks. When the ball did come in the air his attempts at goal weren't great but he brought down the ball to cause knock on effects in the area on several occasions.
City found their next goal from a corner. A corner from the right hand side immediately before hand caught Liverpool off guard but the defence who have been so good of late didn't learn their lesson. A lapse of concentration perhaps from Glen Johnson left Yaya Toure with an easy header and Reina with no chance.
When half time was reached it still appeared Liverpool were well in the game. A goal early on after the restart could have changed the whole situation but I'm sure most Liverpool fans were similar to myself in worrying where that goal was going to come from.
Dalglish brought on Craig Bellamy and Steven Gerrard at 55 minutes in order to try and change the game. It was just a shame that they both couldn't have started. Gerrard arguably still isn't at full fitness and Bellamy just doesn't look destined to start two games in a row.
Bellamy and Gerrard immediately injected some life in to a team that could hold the ball but were struggling to do anything with it. Speculative efforts from Bellamy and piercing balls straight through from Steven Gerrard were beginning to fluster the City defence but still the Reds couldn't find a goal.
I think it's key to point out that when Liverpool did put in a good ball Manchester City's Vincent Kompany was almost permanently in the way, he had a stormer of a game.
At 70 minutes Gareth Barry was given his marching orders after a barge on an encroaching Daniel Agger. Some say this was harsh but Barry has been causing problems all game for me so i think it was a long time coming.
Just 3 minutes after this and Manchester City found themselves with a penalty. I personally don't think it was one, Martin Skrtel's foot never made contact from what i could see live and on the replays but some are saying their knees clattered? I still feel it would be open to debate.
City converted their penalty courtesy of James Milner and to be honest although the penalty was perhaps questionable, it didn't really matter because Liverpool didn't look like scoring anyway.
City took all three points and kept a clean sheet. To be fair to the Reds, the scoreline didn't reflect their performance, other teams have crumbled at the Etihad where as Liverpool did well. I just hope we can better our performance in our next two games against them.
Liverpool's next fixture is against Oldham at home in the FA Cup.
Just to end on, i didn't want to go into detail on the Suarez story because i felt it was important to focus on the match so here's the clubs statement for those who havent' seen it. And here's the statement from Luis Suarez.