Reds Seek Win At Spurs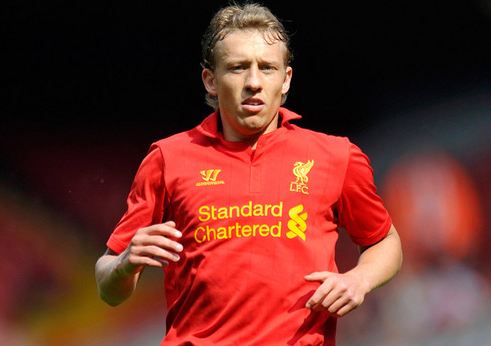 Lucas is getting closer to returning to the first team...


Image:

paisleygates.com
With barely a second to rest after their tie with Swansea this weekend the Reds make the trip to London on Wednesday evening to face Andre Villas Boas' Tottenham side. Liverpool have a strong unbeaten run at the moment in the league but find themselves requiring goals.
Tottenham are unable to call upon striker Adebayor who is still out through suspension. Spurs also have a growing injury list with Ekotto, Kaboul, Parker and Benoit all out. Sandro is available though after picking up a stomach injury during their recent West Ham fixture.
For Liverpool things are still pretty much the same. Encouragingly Lucas Leiva featured with the reserves this week but is still not ready for the first team and Andre Wisdom has recovered from a knee injury he picked up in the Europa League.
Tottenham are currently 7th in the league whilst Liverpool find themselves in 11th. Only 4 points separate the two teams though and Liverpool will certainly be looking to close the gap during this difficult away game.
Spurs recent clash with West Ham saw them win 3-1 but they were embarrassed during their trip to Arsenal losing 5-2 and Adebayor in the process. Liverpool's last two games saw them notch up a goalless draw with Swansea and a comfortable 3-0 win over Wigan.
The last time the two sides met was in February this year. The tie at Anfield ended in a 0-0 draw. The Reds last visit to White Hart Lane is perhaps one to forget as Dalglish's side lost 4-0 and saw both Martin Skrtel and Charlie Adam sent off.
Stat Sandwich
Liverpool have drawn 7 out of 13 league games so far this season.
Spurs have won 3 out of their last 4 matches with Liverpool.
The draw with Swansea on Sunday was Liverpool's first clean sheet away from home this season.
This one for me is going to be a tough fixture, if it was at Anfield I'd perhaps feel a bit more confident but, it's not. Spurs will have more chances at goal I feel but Liverpool will certainly get their time too we just need to make sure we convert our chances this time instead of wasting them!
Drop me a tweet and let me know you predictions folks @LFCKirstyLFC. Enjoy the match!