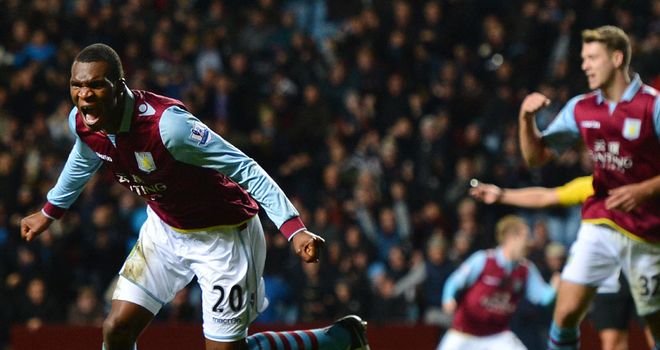 Benteke is the man to watch...


Image

: skysports.com
Firstly, if you're wondering where the Stoke match report was, hopefully you saw my Twitter/Facebook updates explaining that I was abroad and hence the missing post. I've only ever missed two in total since I've started this blog and so hopefully you can all forgive me!
I did however watch the match in a Celtic bar in Tenerife and I was very pleased with the overall performance from the lads. The first thing I thought at the final whistle was "that was exactly the sort of game we'd have lost last season". It was just fantastic to see such a tenacious team performance and it was clear that the team felt very together after celebrating the awesome double save from Mignolet, what a legend he is! As for the front three of Sturridge, Aspas and Coutinho, some of the play coming from them was pure class, Aspas and Coutinho especially seem to be working up a good partnership and I was very excited by their first Premier League match together. Sturridge's goal too was superb! I didn't realise immediately that his powerful strike had also gone through the legs of the defender, just brilliant! Overall I thought the Stoke game served us fans with a fair few positives, one thing that did worry me though was the quality of the bench, we definitely need to sign some more players before this window shuts and at the moment I'm not too confident we will.
Anyway... on to the Villa match preview...
Liverpool are off to the Midlands on Saturday evening to face Paul Lambert's Aston Villa, with a win over Arsenal under their belts but a loss at Stamford Bridge it's been clear from Lambert's side's performances that they could well turn out to be the most improved team by the end of this season, of course it's early doors yet but they seem to have renewed confidence, even in the face of such a difficult starting group of fixtures.
Injuries for Aston Villa mean there are doubts hanging over Nathan Baker and Chris Herd but otherwise they have full use of their squad. Liverpool are obviously without Luis Suarez who is serving a ban and Sebastian Coates recently picked up a bad knee injury in an international for Uruguay, he could be out for some time.
Aston Villa fans breathed a sigh of relief when the boss managed to keep hold of Benteke and the forward has already scored three times in his two games so far this season.
The last time the two sides met was in March last year, Benteke was on the score sheet that day and so was Jordan Henderson and Steven Gerrard who converted from the spot. The fixture previous to this match was slightly embarrassing for Liverpool with Benteke once again on the score sheet, finding the back of the net twice and Weimann scoring a third goal for Villa. Steven Gerrard found a consolation goal late on for the Reds.
Stat Sandwich
If the Reds win this fixture it will be the first time in five years they have won their opening two Premier League games.
Villa have failed to keep a clean sheet in 24 matches.
Liverpool had more shots on goal last weekend than any other side in the league, a total of 20.
I think this fixture could be tough for Liverpool and I fully expect Aston Villa to score and probably first, however if the Reds can show the same effort and never say die attitude they did at Anfield against Stoke then I can see them coming away with all three points. My prediction for this game is 2-1 to Liverpool with Coutinho scoring for the Reds. Enjoy the match folks!