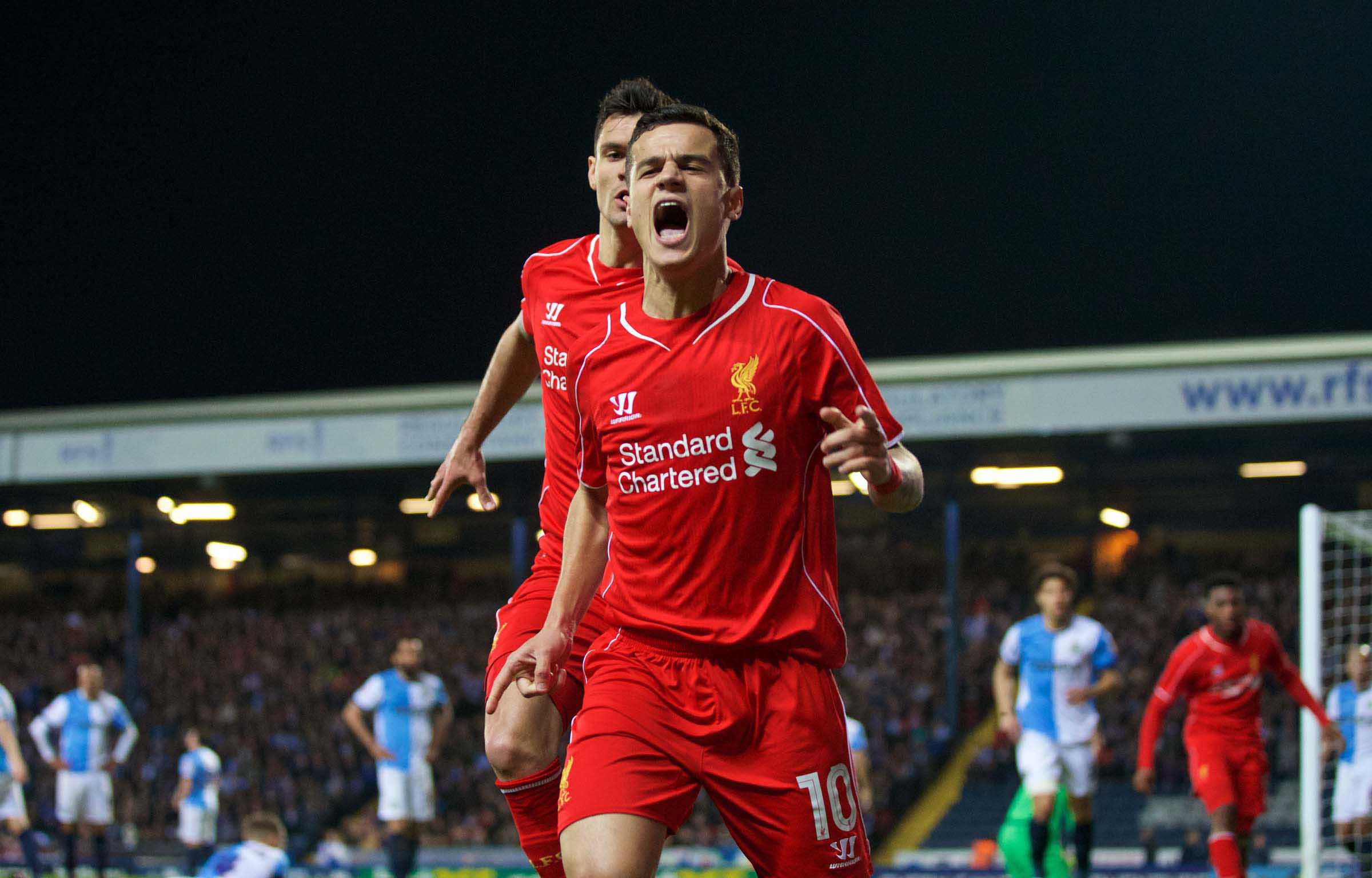 image: theanfieldwrap.com
Liverpool progressed to the semi finals of the FA Cup on Wednesday evening after a 70 minute Philippe Coutinho strike was enough to see Brendan Rodgers' side through. It was a tough game for the Reds who held a lot of possession but did little with it.
The game appeared to start well for Liverpool who quickly created chances via the likes of Raheem Sterling and Joe Allen. At 27 minutes though an already bodged Liverpool back four saw Mamadou Sakho leave the pitch with what looked like a hamstring problem. Kolo Toure took Sakho's place in what turned out to be a pretty good move. Toure had a right mare against Arsenal however he is an experienced defender and these are the sort of games he thrives in.
For the majority of the first half it seemed as though Gary Bowyer had instructed his team to remain tight, keep hold of the scoreline and see what happens. Luckily for the home side nothing did happen as the Reds were wasteful in their efforts. Some long range Coutinho shots perhaps could have caused an issue if they were on target but Liverpool just couldn't find that end product. Sterling was also frustrating as he insisted on taking too many touches each time he was in a danger area. Blackburn didn't really trouble Mignolet in the first half only forcing the Belgian into a proper save once.
The second half though would spark a change in Blackburn who realised the Reds were faltering. Immediately Simon Mignolet was forced into two fantastic saves to keep his side in the game, first from Cairney then from Marshall.
Blackburn continued to apply pressure on the Liverpool net and at 64 minutes, manager Gary Bowyer opted to risk his forward Gestede. Anything could have happened in this game, he certainly could have done more damage to his injury however this was Rovers' last throw of the dice, like ourselves it was all or nothing, Wembley or go home.
For a short while afterwards the home side continued to look the most likely to be going to Wembley, unfortunately for them, Philippe Coutinho wanted it more.
Just before the 70 minute mark a lovely piece of play involving Henderson saw Coutinho played through in the box, at an awkward angle the Brazilian smashed home a strike to give his side that all important goal.
To be honest it was about bloody time, 130 minutes of football against Blackburn and we hadn't found the net? It does worry me sometimes our persistent refusal to try playing a different system. A lone striker often looks very lonely indeed in our line up and with Sturridge still getting back to fitness it was never certain he would help Liverpool on their way last night. Blackburn could have very easily bagged themselves a goal in that second half.
Sturridge in fact was replaced by Rickie Lambert at 85 minutes, I was quite surprised he didn't appear sooner as it's his sort of game. Thankfully he wasn't needed but he could have been in great demand if Blackburn had received a bit of luck in the dying minutes…
At 90+3 the ball fell to their goalkeeper Simon Eastwood, my heart was in my mouth as he was given the space and time to turn and square up his shot. His resulting effort thankfully tracked straight at Mignolet who saved but there was some power on it, a slight angle and that would of bloody been in! I couldn't have taken that, I could barely take a striker equalising at that point let alone the soddin' keeper!
Thankfully the Reds managed to see the game out and mercifully the likes of Skrtel, Can and Gerrard will be back for that semi final against Aston Villa at Wembley.
Next up for the Reds is Newcastle at Anfield!