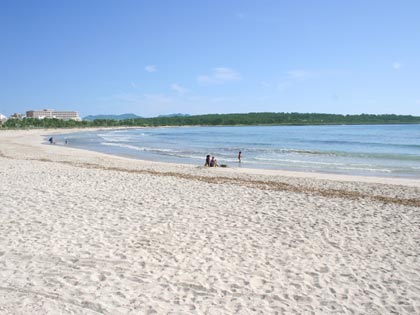 Bring on the sangria!
Ok, well, the blog isn't going abroad but I am. I've never been abroad before and I'm stupendously excited but the downside is for the first time EVER I will unfortunately have to miss a post or two.
Today's post is basically to give you a run down of what's happening and also have a quick chat about the two games affected whilst I'm away.
As you have probably noticed, I haven't been doing match previews for the friendlies this season, just reports so thankfully that's one less thing to worry about.
We face Valencia at Anfield on Saturday in the final friendly. In Dalglish's last chance to play around with the line ups I'm pretty certain he'll give the Anfield crowd the opportunity to see all of our new signings and some of the youngsters.
The way our friendlies have been going of late I think one thing I'd have a punt on is plenty of goals.
The Valencia match report I'm afraid is one thing that won't appear on the blog. I know it sounds daft but I'm so gutted that I can't find a way round it to put a report up, it feels like I'm letting the blog down, I'm so attached to this thing now!
As for the start of the season there will also be a match preview for Sunderland missing.The Sunderland match is on the Saturday before i come home. It's not on television in Britain but I'm hoping I might be lucky and be able to catch it whilst I'm in Majorca, if not I'll watch the highlights when I return home on the Sunday and would hope to have some sort of round up done by the Monday.
So fear not, it might be rather quiet for a while but I'll be ready and raring to go for what is set to be a fantastic season for the Reds!
I hope you all have a fantastic start to August and try not to miss us too much! Haha. YNWA!