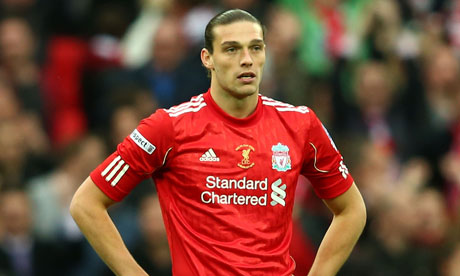 Could Carroll get a start?...


Image:

guardian.co.uk
Hearts are the opposition for Liverpool on Thursday night as they continue their attempts to proceed through the Europa League rounds. The Reds will look for a result to take back to Anfield and with
Manchester City
looming at the weekend they will surely want to go about this in the easiest way possible.
Injury problems aren't major for both sides but Joe Cole pulled up in the West Brom game and there are also doubts over Jose Enrique for the Reds. For Hearts, striker Zaliukas is a doubt after suffering a knock on the weekend.
The sides haven't met since 1929 and with Liverpool rarely playing Scottish opposition competitively this game is sure to be an interesting one. The short away trip will also help provide an exciting atmosphere in Edinburgh.
Whilst Hearts will have the desire and the ability to field a full strength team, Liverpool will perhaps go into this one feeling a bit like it should be a done deal. The City game on Sunday may encourage Brendan to field players like Henderson and Shelvey who didn't get called up for the West Brom game.
Luckily for me the prediction league doesn't ask for predictions in this competition because I honestly don't have a clue, I reckon it could well be a score draw but by what amount I don't know.
Liverpool's
performance against the Baggies
was hardly an encouraging one but you have to feel lessons will be learnt from last weekend. Of course there is pressure to get a result in this fixture but you would hope the lads would feel more relaxed here and hopefully get the chance to regroup before the City game.
Here's hoping it's a good result for Liverpool, enjoy the match folks!
MGPHCWXJRYVG (Don't worry I haven't gone insane, that code is for Technorati to accept my blog claim.)